WIN this antique Koummya
, similar to the jambiya used in  
The God Key
. Just share its Facebook page with all your friends for one entry, or buy a copy of the book for two entries! Do both, and your name gets THREE entries into the hat (or turban, actually), and at  
midnight on Doomsday (12/21/12) we'll draw the WINNER!
No matter where you live, we'll find you. Errr, I mean, we'll ship it to you--provided you receive any official, recognized kind of shipment (dog sleds not included; this thing's too heavy for Malamutes).
Please someone take it from my Jambiya/Koummya Wall, OK? It's making the roof sag.
Just a friendly reminder to all my eBay pals, one way to obtain authentic, vintage Arabic & Mideastern knives is to hook up with EZ Snipe.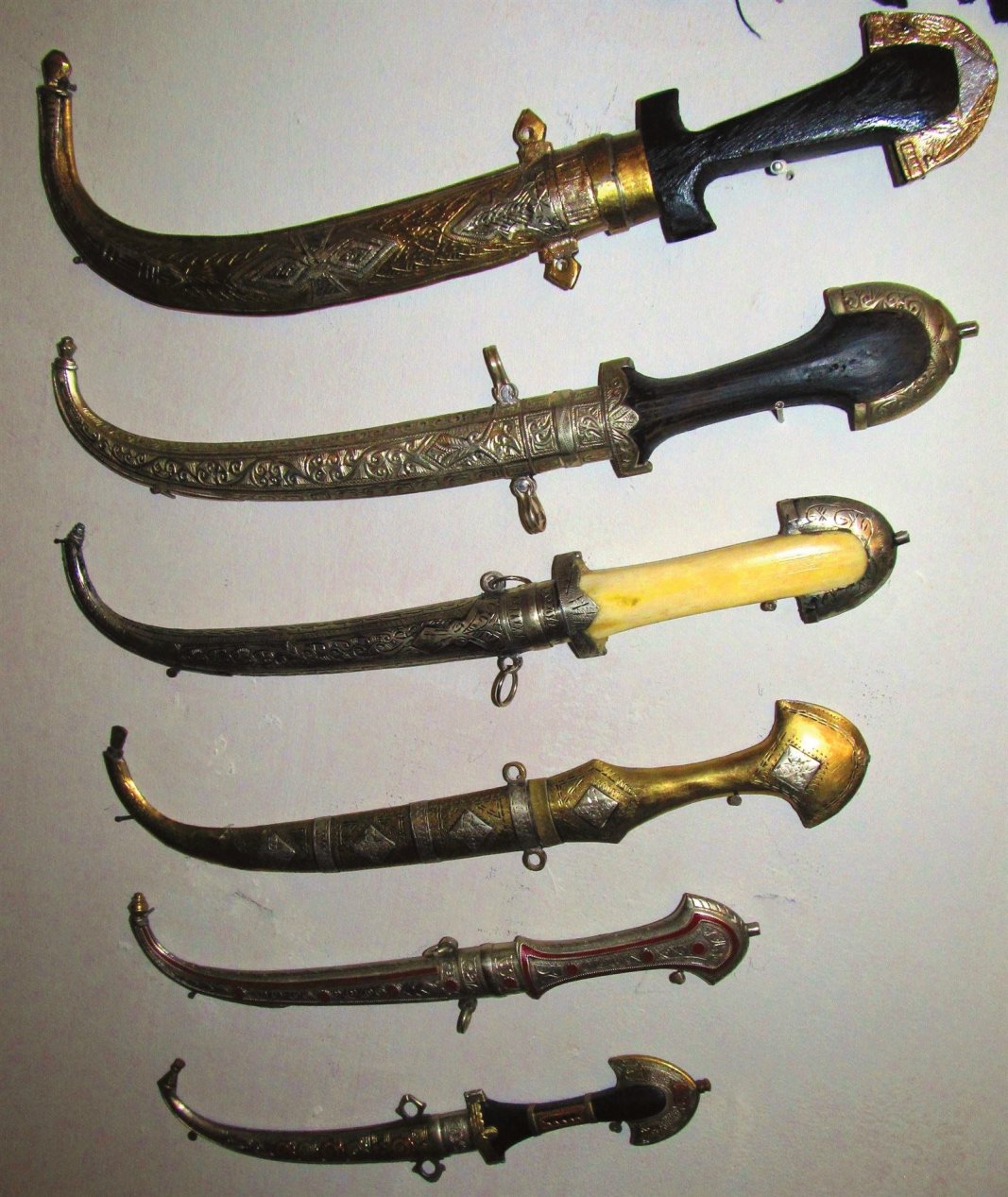 Yes, yes, I've heard the usual whining and griping: "But, using such sneaky, snarky, sniping software to beat other people's bids at the last second, is . . . well . . . kinda 
cool
."
And fun. And  effective.
EZ Snipe has helped me win more than a few auctions in the dead of night, when I'm asleep and away from the keyboard. And it helps me stay focused on the writing, instead of the bidding. And that's very cool indeed.
To learn more, just follow this link:
/